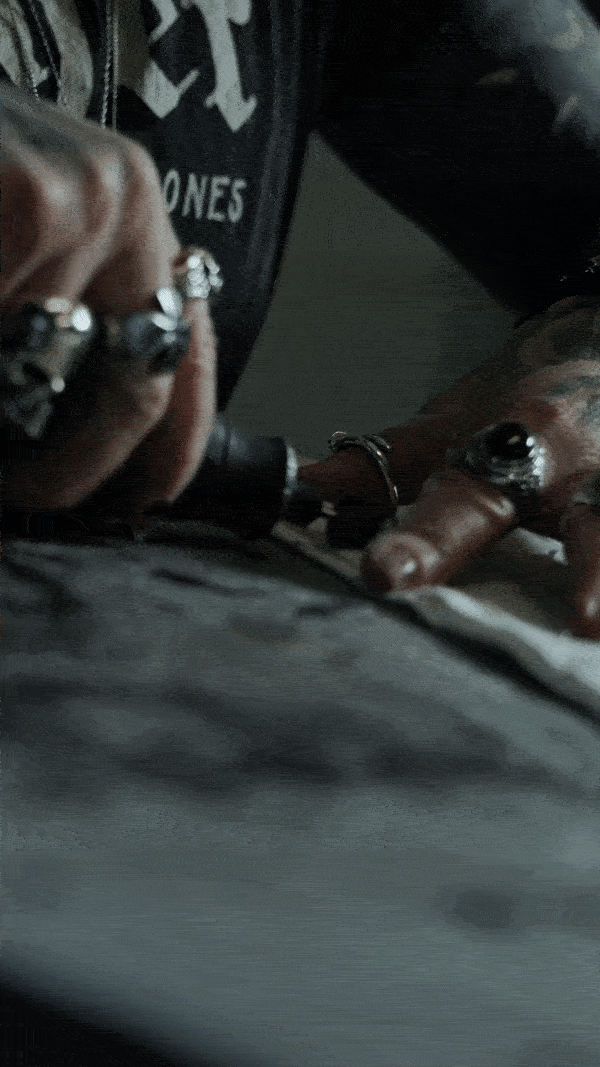 The Thrasher Tee is a classic crew neck tee that features heavy distressed & destroyed details, flame ageing techniques & hand applied wax affects throughout.

Every tee is individual hand made at our studios to create a completely one off an original piece.
Finished with our signature vintage plastisol inks.